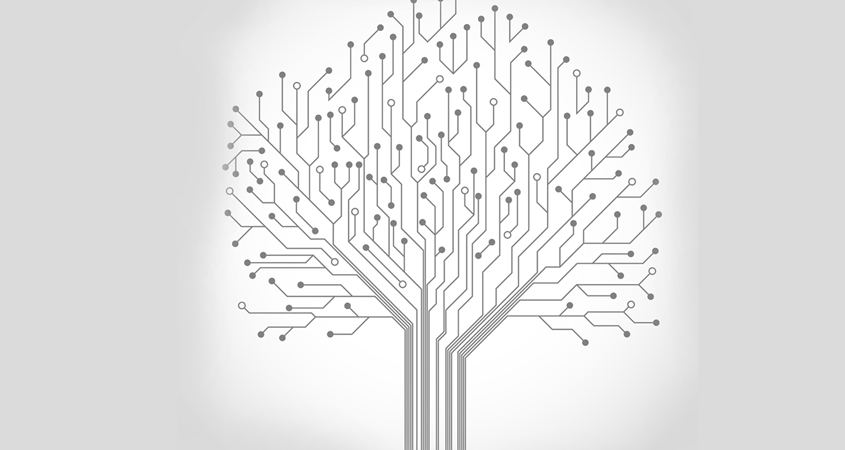 Today, with a simple mobile phone or computer, you can shop at an online supermarket, order a product at a store anywhere in the world or contact a professional to help us teach our dog not to bite the legs of the table. However, many companies have taken huge digitalization work to reach this point.
What is Digitalization of Business?
A few years ago, technology experts predicted a digital future that has now become a reality. New technologies – and those that are not so new anymore – have changed companies from the outside and the inside. Thus, digitalization has transformed how companies relate to customers, suppliers, and their own workers.
When talking about the digitalization of companies, many believe that it is only about transferring all the analogue information to digital data.
And although the digitalization of information and the creation of new digital data is part of this process, the truth is that it goes much further.
So what really is the digitalization process? According to Gartner, "Digitalization is the use of digital technologies to change a business model and provide new revenue and value-producing opportunities; it is the process of moving to a digital business."
This process also encompasses resource optimization, cost savings, and task simplification, among many other things.
In other words, it is not enough to buy state-of-the-art computers or software that has just come out of the oven from the most cutting-edge studio, but digitalization implies a deep and comprehensive structural reform that encompasses every little aspect of the company and a radical change in mentality.
It is about redefining the business model and adopting technological advances. The goal is to improve productivity, increase customer and employee satisfaction, optimize resources and seek new business opportunities.
In short, digital transformation helps companies spread their wings and adapt to the new times to continue growing.
Why digitize a company?
Digitalization serves to improve the following aspects of a business:
Increase productivity

Increase the volume of business and promote the scalability of a project

Improve customer satisfaction

Attract and retain talent

Offer personalized products and services

Adapt the company to a constantly evolving reality and market changes

Simplify and streamline processes, operations, and transactions

Save costs

Detect market niches

Offer new forms of consumption

Facilitate rapid response to problems

Improve internal security

Make tasks easier for employees and simplify team management

Allow offshore work
Digitalization: A matter of adaptation more than innovation
It is clear that digitizing the company has ceased to be an option and has become an urgent necessity, which makes digitalization an essential adaptation to the new characteristics of the market.
We have seen how the coronavirus pandemic accelerated the transition to digitalization so that a large part of the teams could work remotely without being present in the office so that the companies continued to carry out their functions. Therefore, digitalization is necessary in order not to be left behind.
Bill Gates already warned us many years ago that if our business is not on the internet, it is as if it did not exist.
Imagine, for example, that you have to take some shoes to be fixed and you do not know of any nearby shoe store or that you have to make a copy of a key. You can always ask your neighbours, but you will most likely go for the easy way: search the internet or Google maps.
However, digitalization goes beyond having an online presence as it also encompasses internal applications, management methods, and resource administration.
It seems like a long time ago, but it really was not that long ago that we handed in handwritten reports or used a fax machine to send paper messages. Now all this seems like a terrible waste of time since we have access to different services and devices that are much faster, more comfortable, safer, and simpler.
If we extend this way of working to the rest of the needs of a business, we will realize that countless processes can be digitized to improve work methodologies, reach more customers and facilitate the work of employees. For example, some of the traditional tasks that can be digitized are:
Internal and external communication channels

Design of products and services

Sales strategies

Collection and payment methods

Human resource management (such as contracts or vacations)

Accounting management

Purchase of supplies

Design of the business model

Analysis of data

Customer Support

Website or online store

Document management
How to Digitize Your Business: 11 Steps
1. Analyse the reality of your business
You need to understand what you have. You must include all the processes and factors in this analysis so that your business model is very clear.
2. Think globally and long term
Digitizing your company is not only responding to current challenges and difficulties but also thinking about possible ways to expand.
Analyze what possibilities current digital solutions give you, and if they allow for future growth… or will you have to start this process all over again from scratch as new needs arise.
3. Know your potential online customers
It is also important to analyze the regular and potential customers, as well as their needs, customs, and communication habits.
4. Identify the most suitable channels
It is important to understand that not all online channels and applications could be useful to us. You need to analyze the benefits and advantages each one of them presents and if they are cost effective.
You need to decide whether you need a website, a YouTube channel, or not. Usually, the best way to interact with your consumers today is through social media, like Instagram, Twitter, or Facebook.
5. Design a digital marketing strategy
If you have defined the goals, you must plan the steps you need to take to reach the defined objectives. It involves aspects from the creation and dissemination of content through web pages and social networks, blog management, email campaigns, etc. The more defined and scheduled the actions are, the better the result will be.
A digital marketing agency such as Photosyntesis can help you in all these aspects. There are certain tools that you can implement internally, but it does not hurt to have a company with proven experience that offers you effective and realistic suggestions.
6. Customer care and CRM
You must have a CRM system in place because it becomes difficult to manage everything on excel over time. You can start with free programs and later go on to paid ones.
Also, you need to put a customer care service in place. I have seen many cases of organizations that have hundreds of Facebook, Instagram, or Google My Business messages lying unread. This approach to social media does more harm than good.
7. Mobile optimization
In recent years, the adoption of smartphones has taken a spectacular turn. In fact, mobile internet users account for over 90 percent of the global online population. For this reason, the user experience has to be specially designed for mobile and then adapted to the computer.
8. Optimize the customer experience
With digitalization, the consumer becomes the center of the business. I have already told you that you must have a clear profile of who your ideal clients are and understand their needs. Now you must focus on the processes to improve the relationship you have with them.
9. Automate the tasks
With the help of process automation tools, companies can focus on really important tasks and leave some repetitive tasks to artificial intelligence.
10. Train the employees
Once you have established the strategy, it is important to train the employees to learn how to use the new tools and adapt to new technology. HRM needs to focus on professionals who have skills in digital technologies or who are specialists in digital copywriting, web development, etc.
In the beginning, hiring a digital marketing agency could be a much better option than creating a new IT department.
11. Make yourself known
Do you have everything that you need? Well! The decisive moment has arrived now. It is time you test your new digital resources. Now, it is all about how effective your content is.
You might need to collaborate with the digital marketing professionals to help us effectively work on the strategy.
For example, a copywriter to help us write more effective texts. A copy is simply a text, and in the online world, it is not only about what you say but how you say it that determines whether they would buy your product.
In the physical world, it is easier to sell expensive, but in the online world, this does not happen like that. On the internet, your potential client is alone. Therefore, what is going to help him make the decision is going to be the perception that you generate.
It will be conditioned by the images, the videos, and the texts. Therefore, all this is essential, and in the end, what you have to work on is selling the benefits, experiences, needs, etc., and wrapping them in sensations, not focusing so much on the product.